Laboratory Accreditation Management
AB Manager is a server-based application developed specifically for laboratory accrediting bodies. This management system supports national (TNI) and international (ISO) accreditation methods and standards. AB Manager helps simplify and coordinate the complicated accreditation process for multiple laboratories using multiple assessors. For each laboratory, AB Manager tracks certification status for multiple analytical methods, matrices and analytes. AB Manager simplifies on-site assessments using pre-populated audit checklists, reporting tools and accreditation certificates. AB Manager helps track and  evaluate proficiency testing (PT) results. PT results for each parameter can be uploaded directly from the PT provider, compared with historical results, and flagged, if necessary, for further action. A customized invoicing module is also available to help track accreditation fees.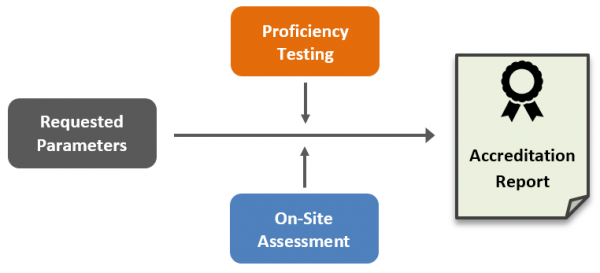 Frequently Asked Questions
AB Manager is not an off-the-shelf application. Each installation is somewhat different and requires specification meetings, customization and personalized training. Please contact us for a price quote.
Copy from above (Ctrl-")
Filter form fields (right click to access)
Open form (double click on "¤" field)
Refresh form (F9)
Send to printer (Ctrl-P)